Warehouse planning and optimization with

PULPO WMS
PULPO WMS offers a tool called Warehouse Wizard that allows you to easily design and optimize your warehouse according to your needs and circumstances through a graphical interface.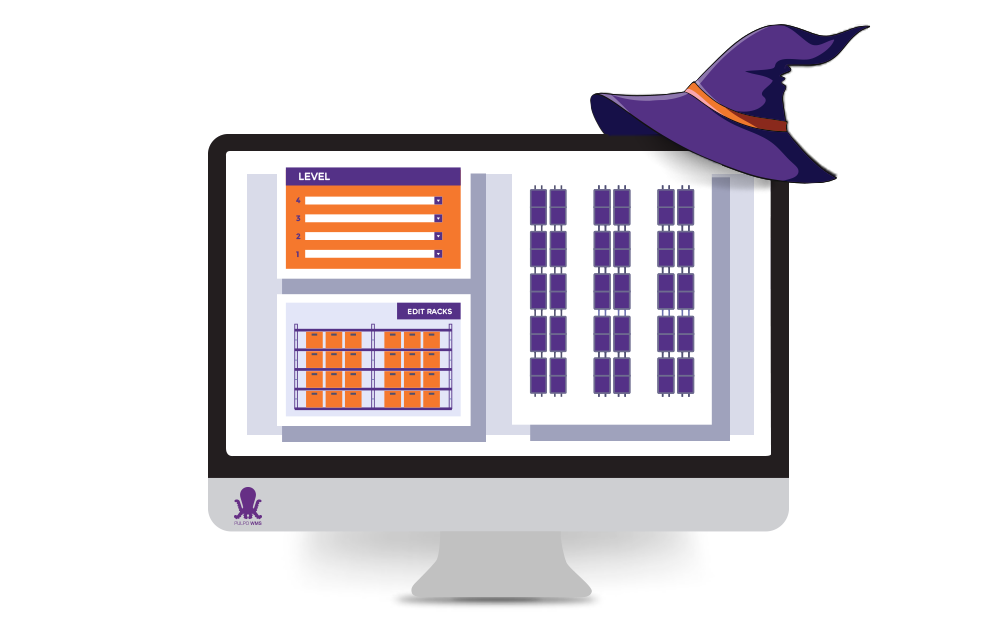 Warehouse Wizard
Warehouse setup and management with PULPO WMS and our Warehouse Wizard
Setting up a warehouse in your Inventory Management System or ERP can be confusing due to numerous windows, input fields, and lists. Making changes requires careful planning to avoid errors, and complex challenges may require lengthy programming projects. Quick reactions to changes are crucial to avoid delays and financial strain, particularly for fast-growing companies. To address this, we've created a complementary tool to simplify warehouse management and eliminate complex menus and lists.
Setup
Design your warehouse layout in your browser. From zoning to individual shelves, you can map any position in PULPO WMS.
Modify
Growth brings change, especially in stock management. Every change in your warehouse logistics, whether it is a renovation, an extension or an additional location, can be implemented in Warehouse Wizard.
Optimize
React quickly to new situations in your warehouse logistics and optimize your material flow. With the Warehouse Wizard, you can make various adjustments at any time, right down to the individual shelf.
Design with a couple of mouse clicks instead of depending on an IT consultant
Setting up storage areas and locations in an Warehouse Management System or ERP software can be a time-consuming process, taking days or even weeks. PULPO WMS has developed a Warehouse Wizard with a graphical interface that simplifies this task. With just a few mouse clicks, users can draw zones, rack rows, and bins. The software automatically recognizes and configures storage locations in the Warehouse Management System.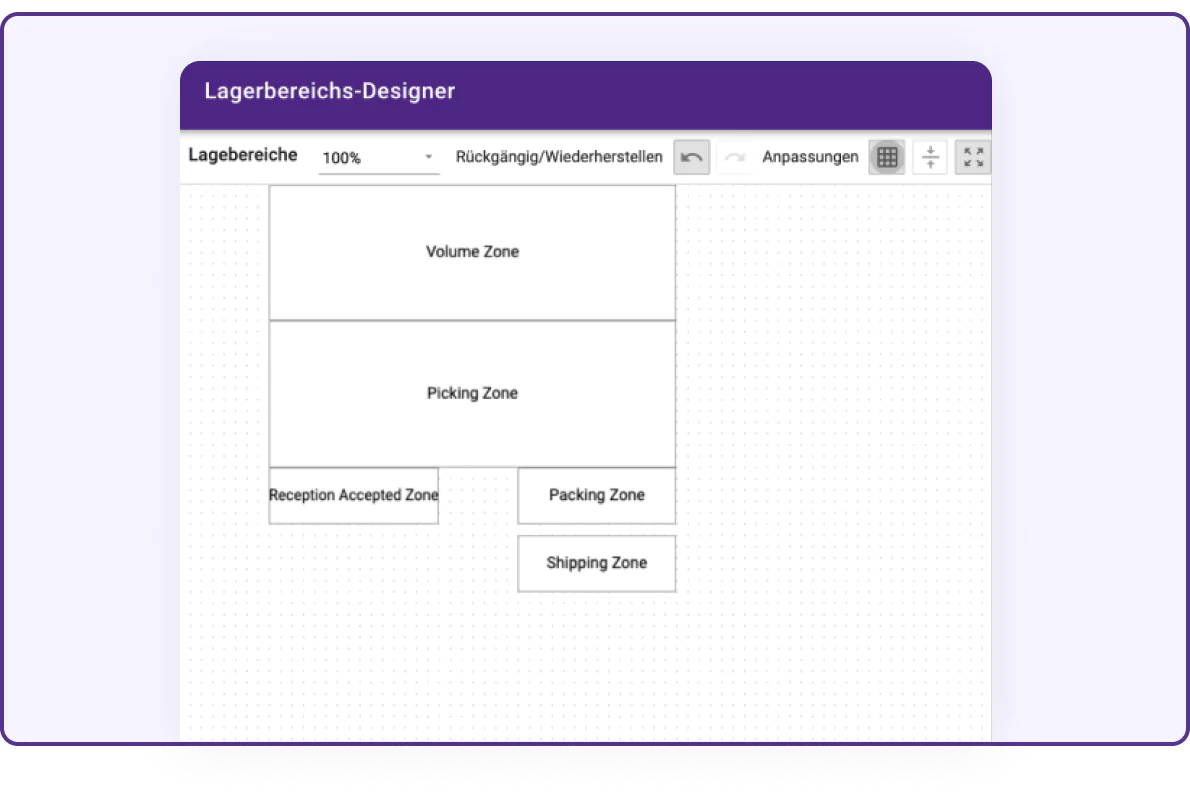 Effortless Warehouse Organization
Grow and scale with PULPO WMS
Frequently, companies hit capacity constraints. Expansion and restructuring become essential steps to support continued growth.
Modifying a software solution can be a lengthy process, especially when route optimization needs adjustment. Yet, PULPO WMS and its Warehouse Wizard enable swift and effortless updates by editing current zones or incorporating new ones with reorganized or extra racks.
Upon completion of the setup, the newly added areas and storage locations smoothly merge with the existing route optimization framework.
Attention:
May contain traces of optimization potential!
Customize and optimize down to the individual shelf level
Of course, our new Warehouse Wizard offers many more features to optimally adapt the warehouse to your own requirements.
For example, you can combine two storage bins in the graphical user interface, divide them, or define them as replenishment storage for a picking zones. Or you can reserve a certain bin for a specific group of goods.
The examples provided offer just a glimpse into the capabilities of our new tool. With it, you can now implement any change or optimization in your warehouse logistics independently, without relying on external service providers or programming skills, and in a time-efficient manner.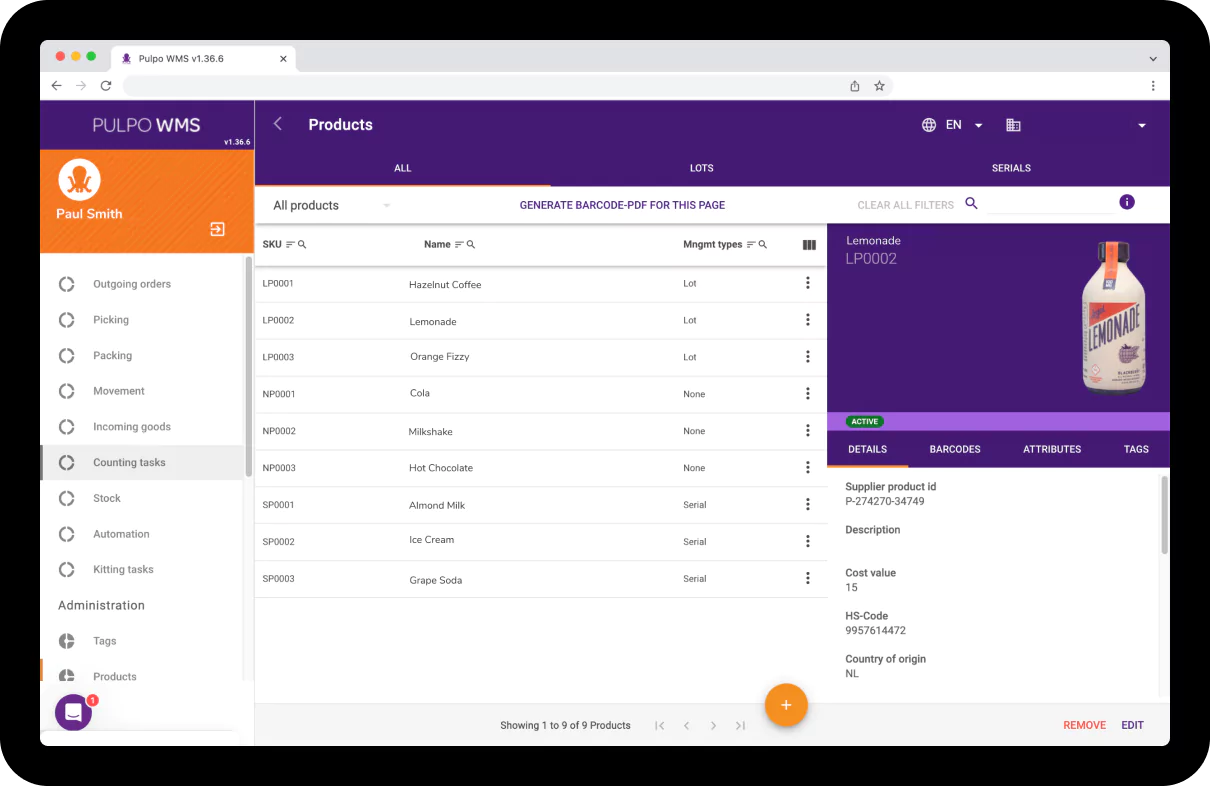 Search no longer! Find items faster!
Storage bins visually identifiable
Our WMS provides a decisive advantage over other software solutions by allowing visual location of storage bins in the Warehouse Wizard, in addition to identifying them via article and storage bin designation. Lengthy searches are now a thing of the past. Contact us for a demonstration and personalized advice on optimizing your existing warehouse logistics.
Ready to boost your E-Commerce profitability?
Learn how PULPO WMS automates your logistics, enhances your warehouse management and optimize your operating costs, enabling your business to scale-up