Korbmayer

achieves maximum efficiency: Discover how they transformed and optimized their warehouse of over 50,000 products with

PULPO WMS

Employees:
Partners involved:
"Thanks to PULPO WMS, every employee in our large warehouse can always find the right item easily."
Korbmayer combines tradition and modernity. The 5-storey toy store in Stuttgart offers parents and children to experience toys in an area of more than 1,500 m².

Due to the E-Commerce boom, a large part of the trade takes place online nowadays. Here Korbmayer trusts in PULPO WMS.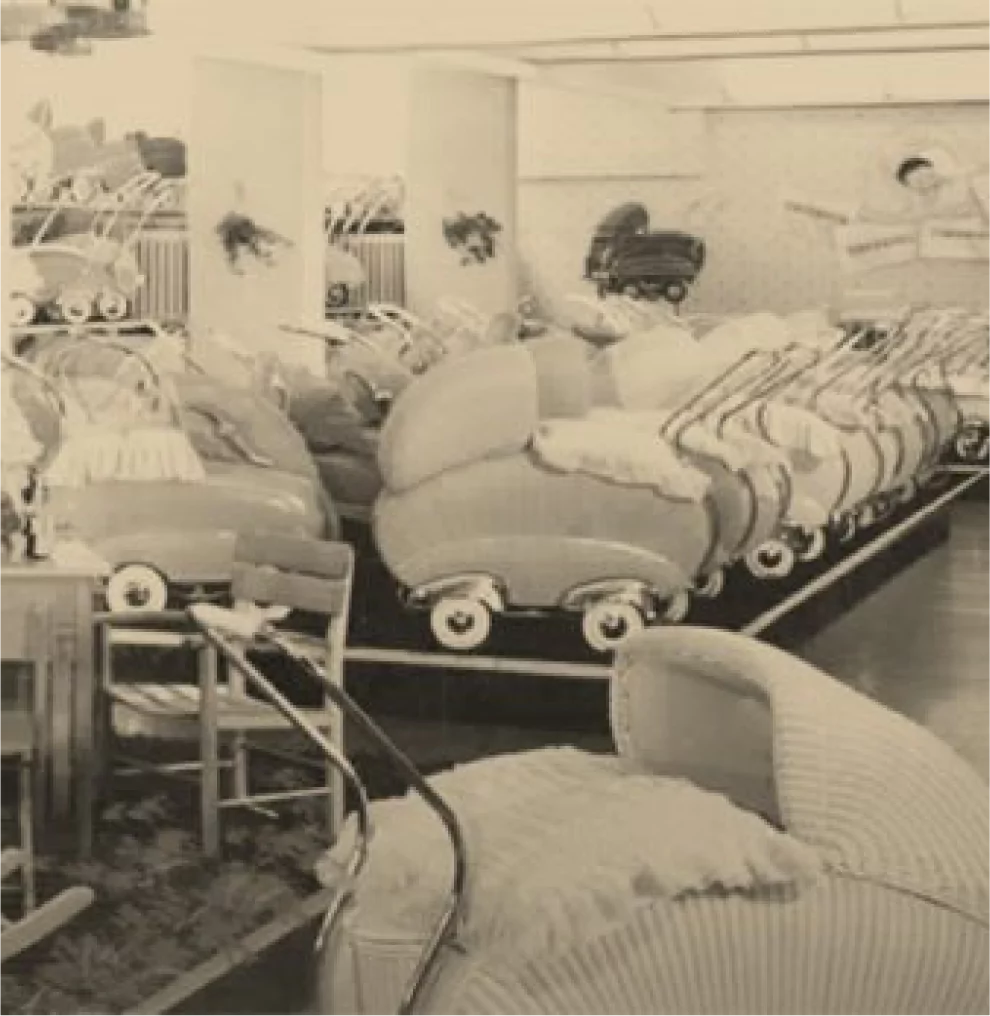 From Royal Court Supplier to E-Commerce Giant
Unlike most new E-Commerce platforms, Korbmayer has its roots in traditional retail. For over 150 years, Korbmayer has stood for quality, variety, exclusivity and personal service. This earned the traditional house the title of royal purveyor to the court in 1888.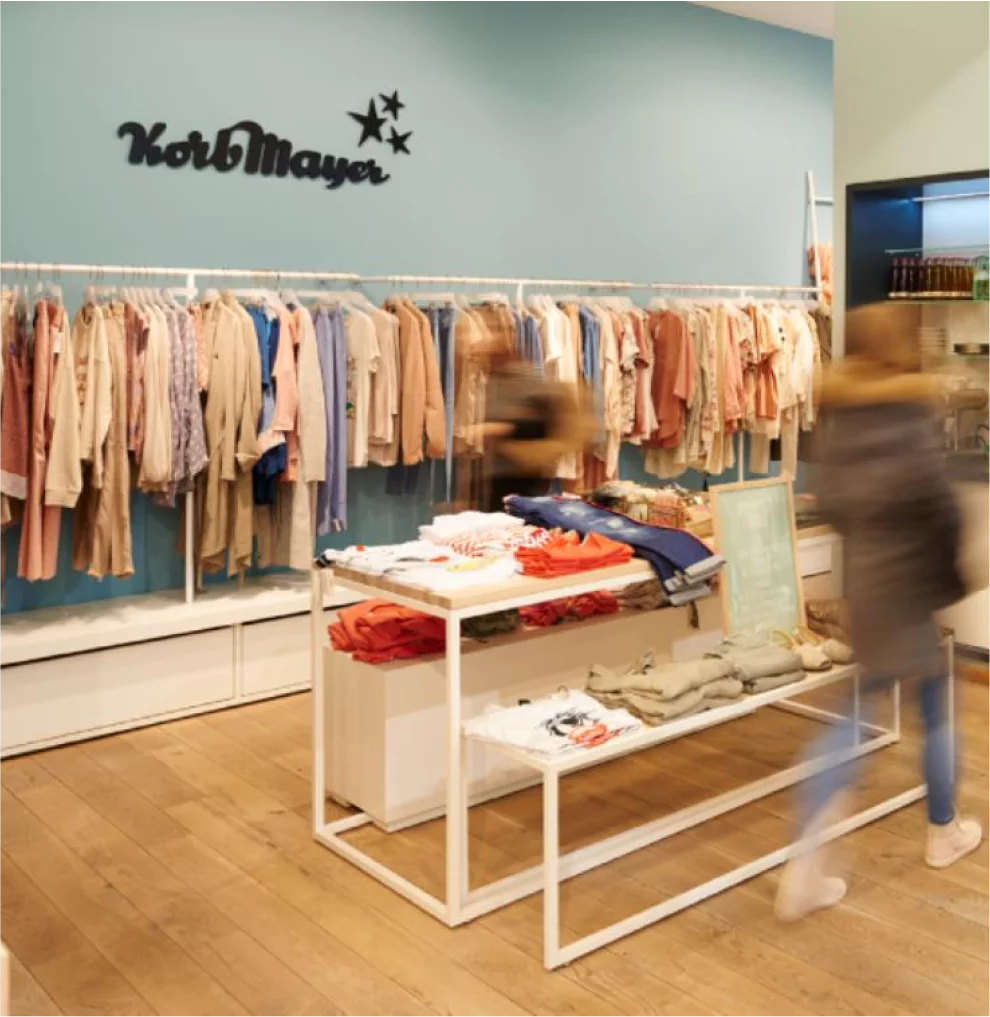 Nowadays, customers can find women's, baby and children's fashion, children's shoes, children's furniture, strollers as well as toys and gift items on more than 1,500 square meters (16,000 square feet) in the heart of Stuttgart.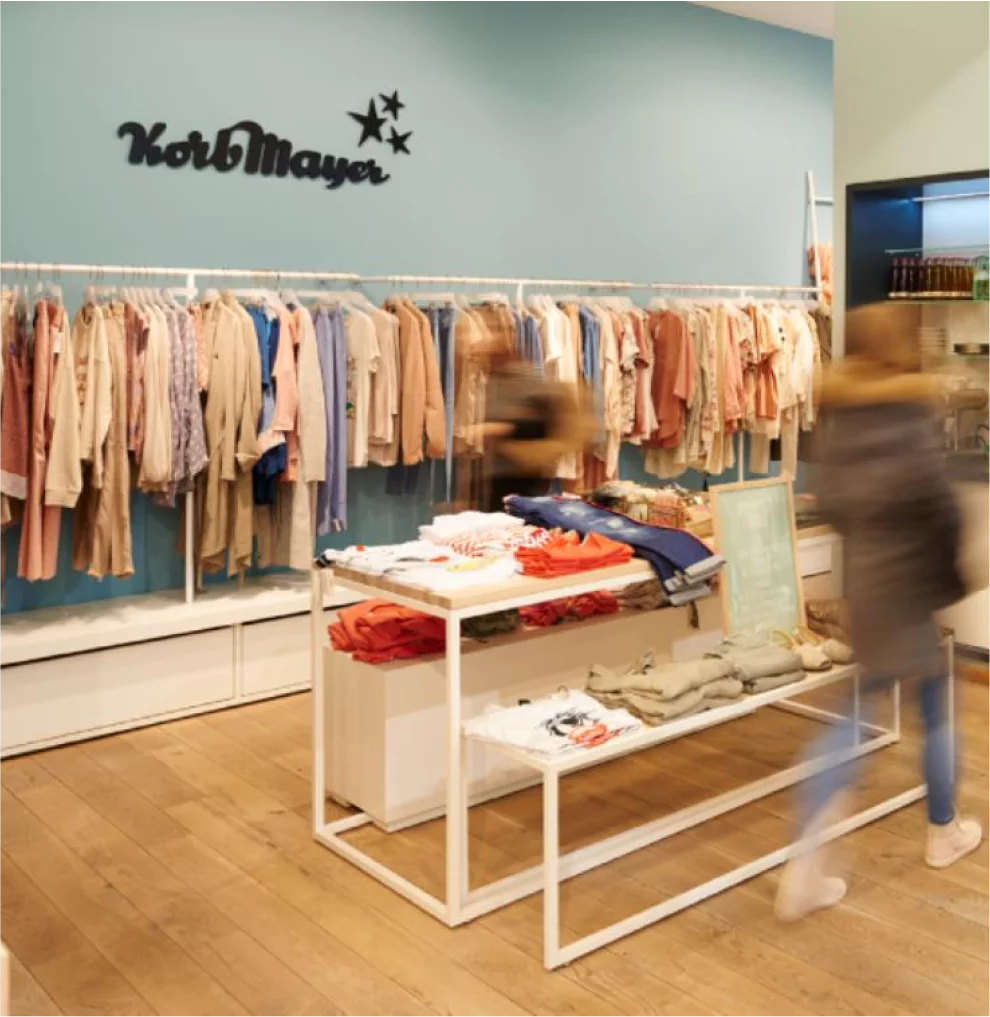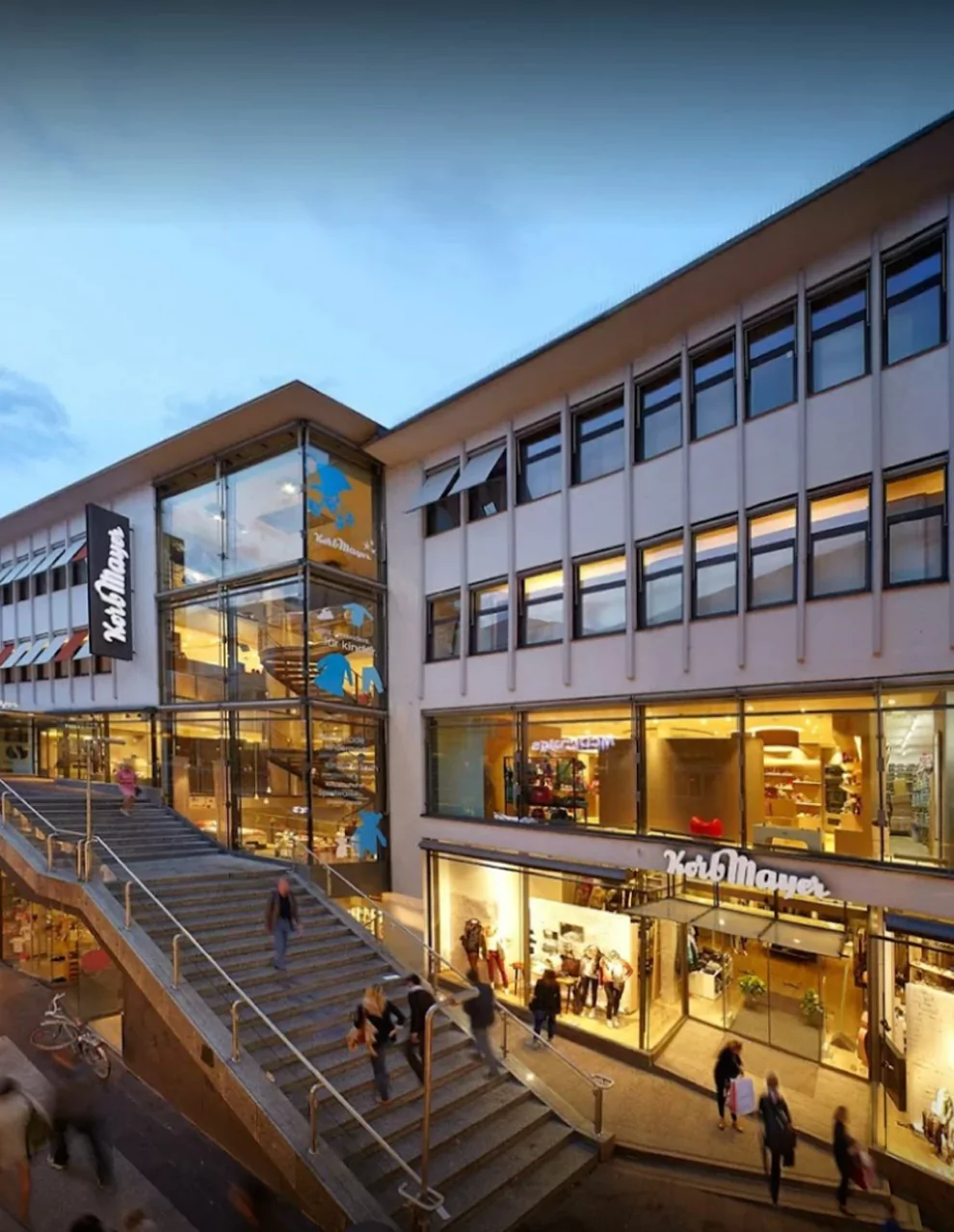 While stationary retailing has changed only little over the decades, online retailing needs completely new approaches. Competitiveness in retail today is closely linked to success in E-Commerce. However, the transformation from department store to E-Commerce store is really easy.

With more than 50,000 products, 2,000 storage locations and 6 different zones, Korbmayer had problems, especially at the beginning, with picking the large assortment quickly and efficiently and shipping it to customers in Germany and Austria.

Below is a list of all the steps Korbmayer took to maximize productivity and efficiency in the warehouse with PULPO WMS.
How Korbmayer uses PULPO WMS
Digital Twin with the Warehouse Wizard
Many companies still have problems digitizing traditional work processes - Korbmayer is no longer one of them. With the Warehouse Wizard from PULPO WMS, Korbmayer was able to digitize the complete warehouse plus inventory. The warehouse was divided into 6 different zones as well as a packing station.

In total, the warehouse looks at over 2,000 storage locations, and the digital twin is the only way to always maintain a full overview despite high inventories. With PULPO WMS it is possible to find the goods in seconds, which saves valuable working time and significantly improves warehouse efficiency.
Cross-Docking with PULPO WMS
Digital Twin with the Warehouse Wizard
Korbmayer quickly set up a cross-docking zone to speed up the turnover of goods. Cross-docking is done in an intermediate storage area where goods are picked and then taken directly to the packing station. The put-away process is completely eliminated in this case.

PULPO WMS offers a variety of different picking options to set up the warehouse exactly according to the customer's wishes - for faster incoming and outgoing goods and just-in-time sales with reduced administrative costs.
Batch and Cluster Picking with PULPO WMS
Digital Twin with the Warehouse Wizard
With the large number of orders, it is hardly possible to handle picking, i.e. the compilation of goods based on the orders, individually. This is where batch picking from PULPO WMS comes into play.

Routes for multiple orders are optimized so that employees can process each order twice as fast as traditional paper picking. This makes it possible for every employee to always have a full overview and find the goods immediately, despite 50,000 items. The Android app makes it possible.
Picking made easy with the Android app
With over 6 warehouses, 2,000 storage locations and 50,000 products, how can employees pick the right item in the shortest amount of time? This is where the Android app comes in. Each employee is equipped with an interface that shows them the way.

The digital twin combined with picking options makes it easier than ever to find the right item. At the same time, PULPO WMS helps warehouse staff pre-sort items during picking.
New employees are ready to work from day one
Another important advantage of PULPO WMS becomes clear when hiring new employees. Traditionally, the learning curve for new warehouse employees is hard if they do not have a digital and, above all, intuitive warehouse management system.

With PULPO WMS, however, new employees can be productive right from day 1. With PULPO WMS, new employees only need to walk one lap through the warehouse to find their way around. "While Google Maps helps us find our way in everyday life, PULPO WMS navigates us through our own warehouse."
Automation with PULPO WMS
Automation is the key to efficient and successful warehouse management. Turbo scans allow products to be checked quickly while the label is printed automatically. This saves valuable working time and reduces the error rate to 0.
Ready to Scale Your Business?