Unleashing the Power of your Logistics Processes
Integrations that Streamline and Optimize
Forget about sharing data manually between your business software tools. The PULPO WMS API allows seamless communication with your ERP, Accounting Software, Inventory Management and E-Commerce Platforms.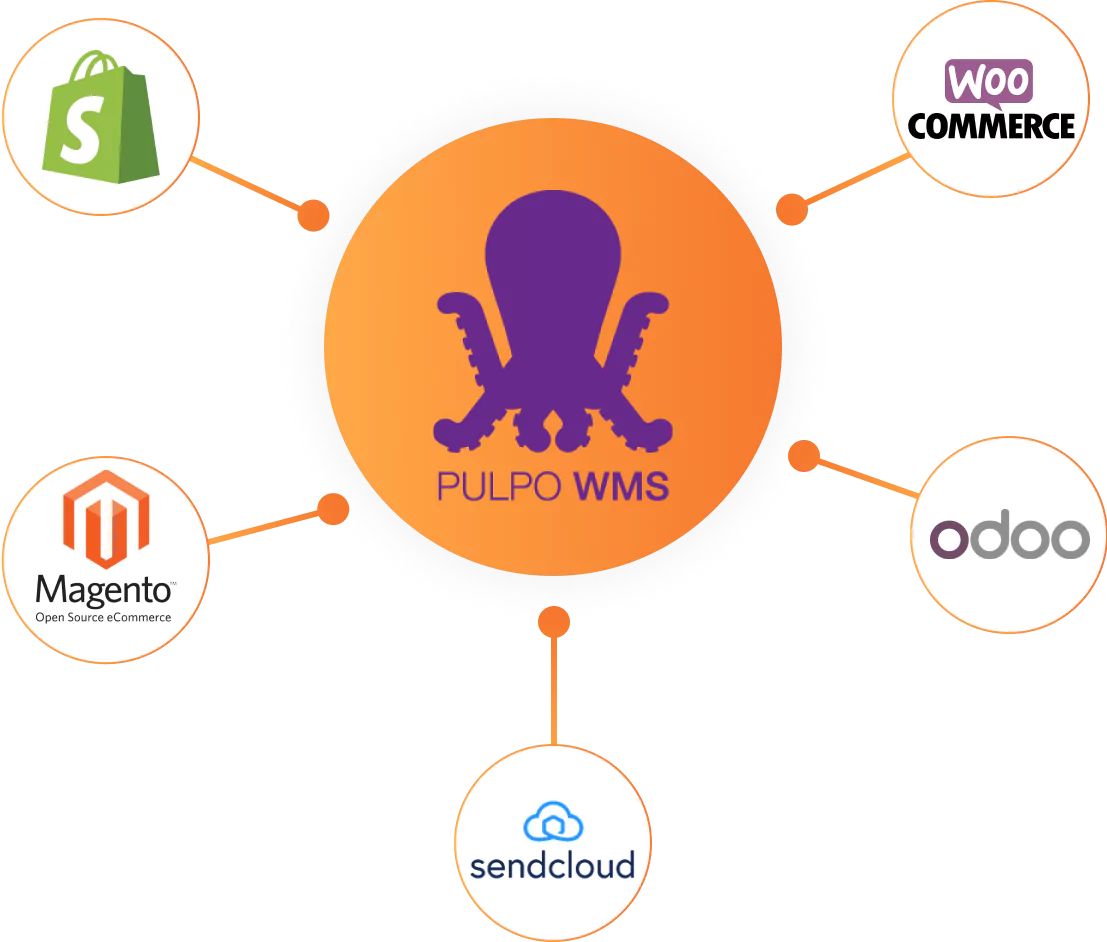 Discover how PULPO
WMS API works
Learn about the full potential of designing fully customizable integrations and prepare for streamlining your logistic operations.
Benefits of integrating your software with our WMS
Reduce time and efforts by automating data between apps
Increase your capacity for handling more demand
Decrease the cost of fast shippings and on-time delivery
Book a Demo
Get a free customized warehouse optimization plan within our complete product tour encompassing:
Logistic processes review

Optimization analysis

Cost optimization forecasting

Processes integration with PULPO WMS

Data centralization




Integrations with your current software
Having trouble finding a time that works for you?

Jane Doe
Chief Operations Officer
Schedule your meeting now
Skyrocket your E-Commerce success
Jump aboard with PULPO WMS and witness your business reach dazzling heights, delighting customers and increasing sales like never before!