Implementation in a few days
Go-live fast with our well-established onboarding process
Our experienced team of logistics and ERP experts guides you step-by-step through the onboarding process. If you have questions about process improvement, settings in your ERP system or advice on purchasing scanning hardware, we are available to answer all of them.

What will we do together during the onboarding process?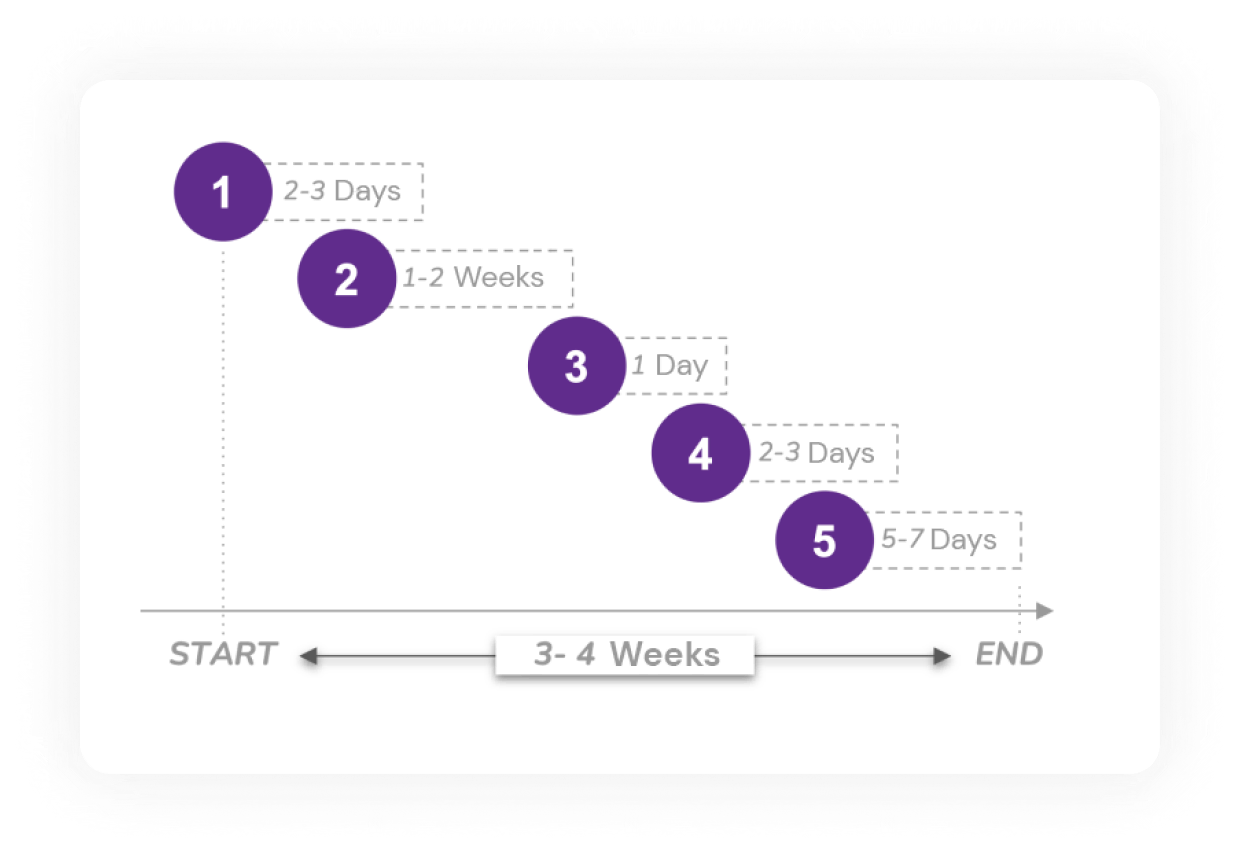 ✅ Successful implementation of PULPO WMS in your warehouse, including documentation of your warehouse layout and adaptation of PULPO WMS to your processes.
✅ Integration of PULPO WMS with your ERP system as well as your shipping label platform.
✅ Training of your employees in all functionalities of PULPO WMS as well as the ability to train new employees independently.
Seamless and gapless implementation process
Project Setup
Definition of the contact persons as well as the project schedule

Review of existing warehouse layout

Documentation and, if necessary, optimization of existing warehouse processes

Procurement of any required hardware, such as PDTs and scanners

Checking the network reception in the warehouse and setting up the printers for shipping labels
Preparations
Creating your warehouse in the PULPO WMS Warehouse Wizard and labelling of bins

Setup of your test instance including users

Integration with third party systems, e.g. ERP system

Training of your employees via the PULPO ACADEMY eLearning platform

Analysis of data consistency, e.g. whether all products have barcodes
Training and testing before go-live
Training and acceptance tests with your employees and run through of selected practical examples

Customization of the setting options of PULPO WMS


Release of the system for inventory and go-live
Inventory and go-live
Conduct inventory so that PULPO WMS starts working with correct inventory data.

Changeover to productive system, PULPO WMS takes over the role as inventory management system

Handover of the system to you


Support and development (as needed)
After go-live
Extended support during introduction


Functionalities of PULPO WMS, e.g. the PULPO WMS Analytics Suite
Unlock your E-Commerce full potential!
Upgrade to PULPO WMS, optimize your logistics operations, scale operations to maximize profits, and deliver an unforgettable customer experience!