Shopify Warehouse Management
Inventory and warehouse management for growing shopify merchants:
✅ Send out more orders in less time.
✅ Eliminate your shipping errors and returns.
✅ Scale your business profitably.
Helping merchants process more than 1 Million orders in 2022
"We have a system that supports us completely in all processes in the warehouse. We are sure that the goods are delivered to the customer reliably on time.
"We are growing so we needed a better inventory management system for our Shopify stores. PULPO WMS has helped us scale our operations with an immediate ROI."
"Full visibility into our serial number products, ease of setup and staff acceptance were some of the benefits we received from PULPO WMS."
60 Days Money-Back Guarantee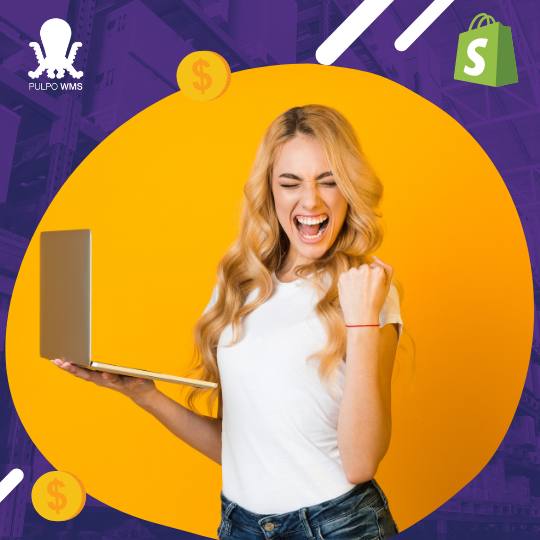 Want to boost your E-Commerce profits?
Find out if you qualify for our free onboarding and no-risk 60-day trial period.
Advantages of the PULPO WMS - Shopify Connection
Intuitive Use
Seamlessly integrated with Shopify
PULPO WMS enables inventory management for e-commerce merchants using shopify. The user interface of PULPO WMS is intuitively designed and to the point. Synchronize your products and data fields like item number, name, description, weight, price, supplier from shopify and benefit from PULPO WMS advanced features. Whether you have a standard shopify account or are a shopify plus customer, sync shipment data with inventory management tools and ERPs.
Optimized picking methods
From classic single-order picking to optimized multi-order picking
Additional Benefits for Shopify Customers
A basic Inventory Management System is often not enough.
Experience a better tool for your team.
PULPO WMS goes beyond standard inventory management to provide your team with additional functionality.
✅ Spot and cyclical inventory tasks
✅ Optimized routes calculated at the moment of picking
✅ Automatic splitting of pickings, based on a variety of rules (zones, picker, product, order type, etc)
✅ Different user profiles to ensure that the employee only receives tasks intended for him or her
✅ Alerts and individual checklists that can be displayed depending on product, supplier, order or customer to remind the employee of special cases or specific requirements (in final development phase)
Ready for faster Multi-Order Picking?
We are happy to advise you