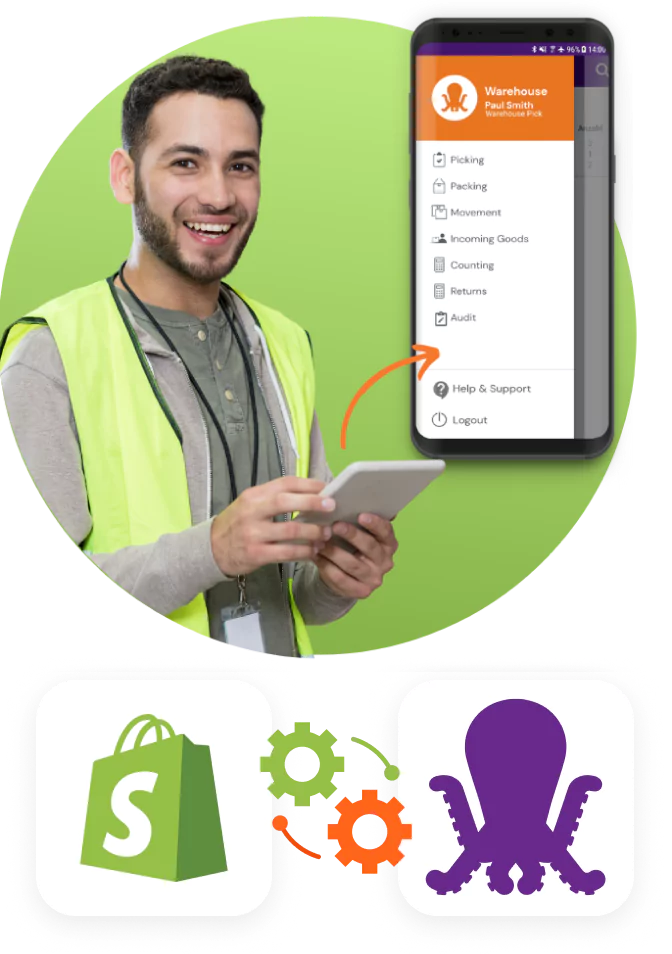 Shopify Warehouse Management
Inventory and warehouse management for growing shopify merchants:
✅ Send out more orders in less time.
✅ Eliminate your shipping errors and returns.
✅ Scale your business profitably.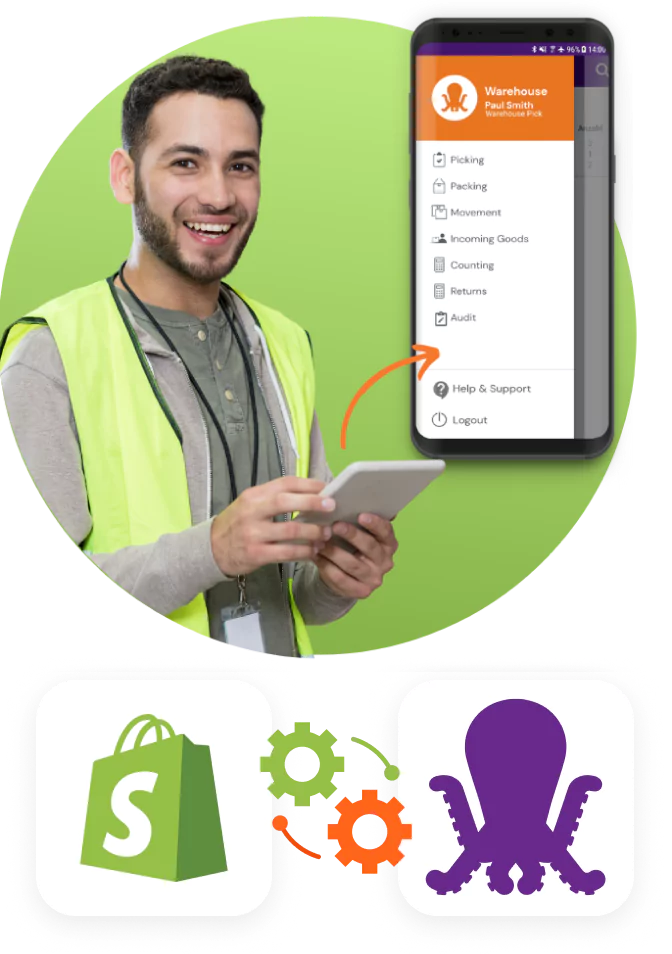 Helping merchants process more than 1 Million orders in 2022
Watch Quick Demo Videos

Explore PULPO WMS on your own with our quick video tour.

Upon submitting the form, the product videos will be promptly sent to you via email for your convenience.
60 Days Money-Back Guarantee
Want to boost your E-Commerce profits?
Find out if you qualify for our free onboarding and no-risk 60-day trial period.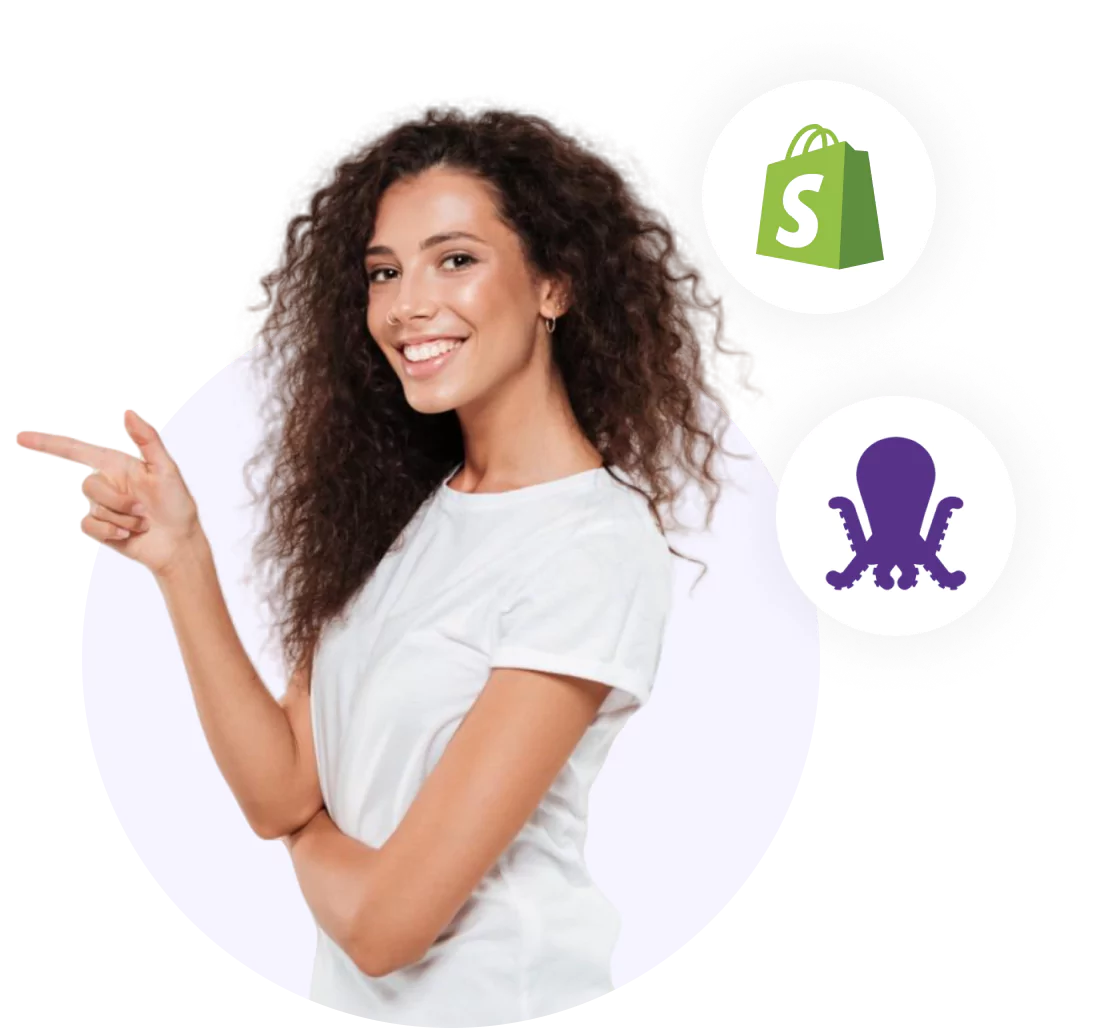 Live Product Availability
Prevent short sales or missed sales by ensuring high data quality in your shopify inventory management. Information between shopify and PULPO WMS is synchronized live.
Avoid Human Error
By scanning products and positions, errors are virtually eliminated. At the same time, the process speed is increased many times over. PULPO WMS also has a solution for products without barcodes.
Measurable Process Improvement
With the user-friendly app, employees can often perform their tasks more efficiently after just 1 day. Thus, PULPO WMS reduces the training time and generally required knowledge many times over.
Take a leap ahead of your competitors with PULPO WMS - Shopify Connection
With PULPO WMS, e-commerce merchants using Shopify can manage their inventory seamlessly. The user interface of PULPO WMS is designed intuitively and with a clear focus.
By synchronizing their products and data fields such as item number, name, description, weight, price, and supplier from Shopify, users can take advantage of PULPO WMS's advanced features.
Whether you have a standard Shopify account or are a Shopify Plus customer, you can sync shipment data with inventory management tools and ERPs to improve your operations.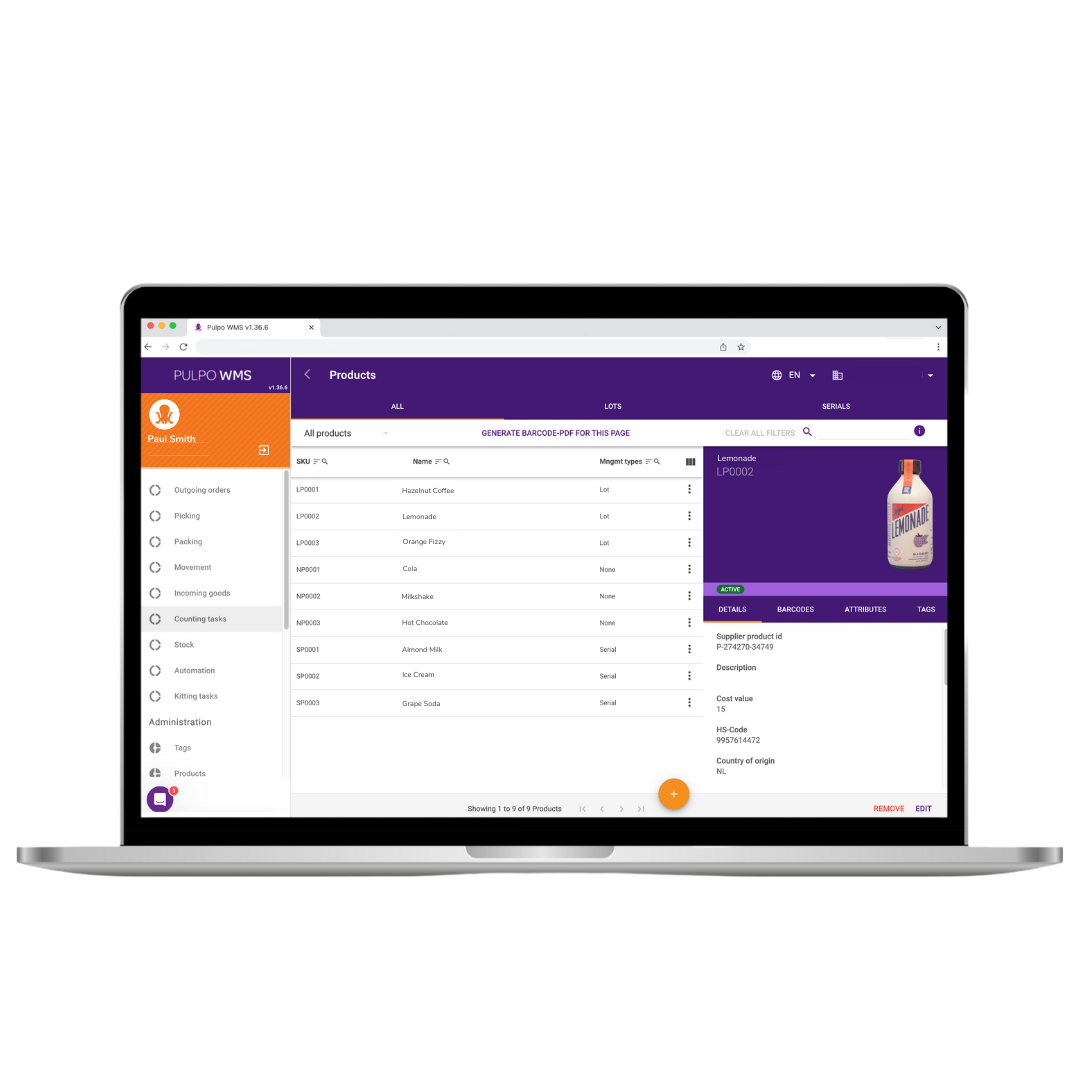 Optimized picking methods
From classic single-order picking to optimized multi-order picking

Single Order picking can process multiple orders in a single, optimized picking route. PULPO WMS supports in the packing process the separation of products into its original orders.

Cluster picking enables simultaneous picking into multiple order totes in a single picking route. This saves a lot of time and reduces extra work, as the products of the orders are already separated during picking.

With split picking, large orders can be divided into several tasks in order to process them more quickly or, for example, to process orders per storage zone. In the packing process, the individual picks are automatically merged again and the order is packed as a whole.
Beyond Inventory Management for Shopify
A basic Inventory Management System is often not enough.
Experience a better tool for your team.
PULPO WMS goes beyond standard inventory management to provide your team with additional functionalities.
Ready for faster Multi-Order Picking?
We are happy to advise you
Skyrocket your E-Commerce success
Jump aboard with PULPO WMS and witness your business reach dazzling heights, delighting customers and increasing sales like never before!