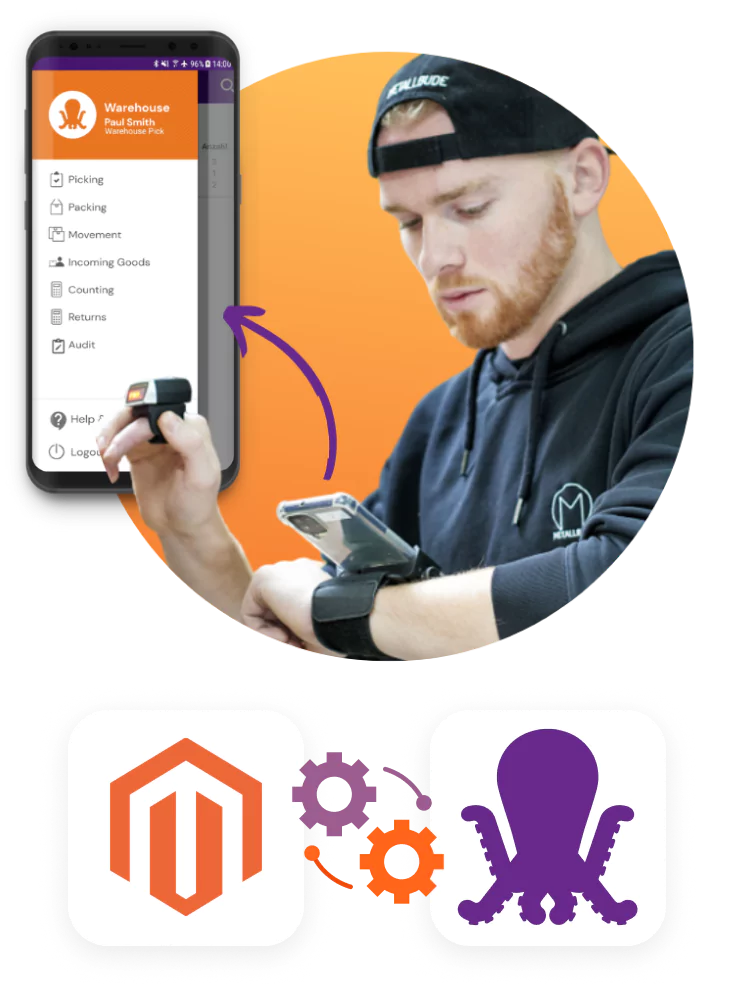 Integrate your

Magento

online store with the leading inventory and warehouse management system
✅ Improved inventory tracking
✅ Better reporting & analytics
✅ Enhanced order fulfillment process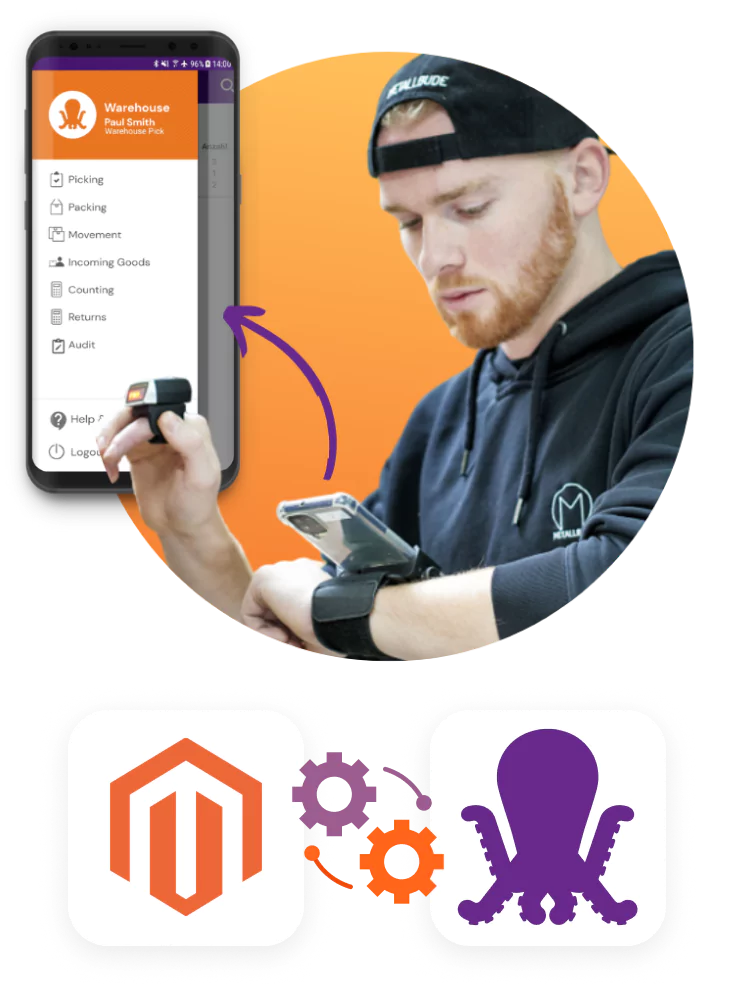 Watch the demo videos
Too excited to wait for our experts? You can explore PULPO WMS on your own. This video tour will walk you through our software, and give you a sense of how it works.
Upon submitting the form, the product videos will be promptly sent to you via email for your convenience.
With the integration between Magento and PULPO WMS, you can...
Increase your efficiency
Automating order processing, real-time inventory updates, and shipping integration significantly lowers the expenses associated with your
In-house fulfillment
.
Minimize labor costs
Automated tasks, reduced training times, better productivity tracking, and eliminating errors decrease your expenses and make you more competitive.
Scale your business
By optimizing warehouse operations, reducing storage space requirements, and making better staffing decisions, your business can grow and expand effectively.
Warehouse Management System for Magento
Magento includes numerous functions, such as

marketing tools, product management, SEO optimization, and catalog management.

This makes it simple for businesses to maintain their online store. But it also has a strong developer community and a large library of extensions and plugins that can be utilized to extend the capabilities of your online store.

Magento's flexiblity facilitates the addition of new features and functionalities, as well as integration with extensions like PULPO Warehouse Management System. One of the main benefits of integrating a warehouse management system with your online store is improved inventory management. A warehouse management system

automatically tracks and updates inventory levels in real time, decreasing the risk of overselling or running out of stock.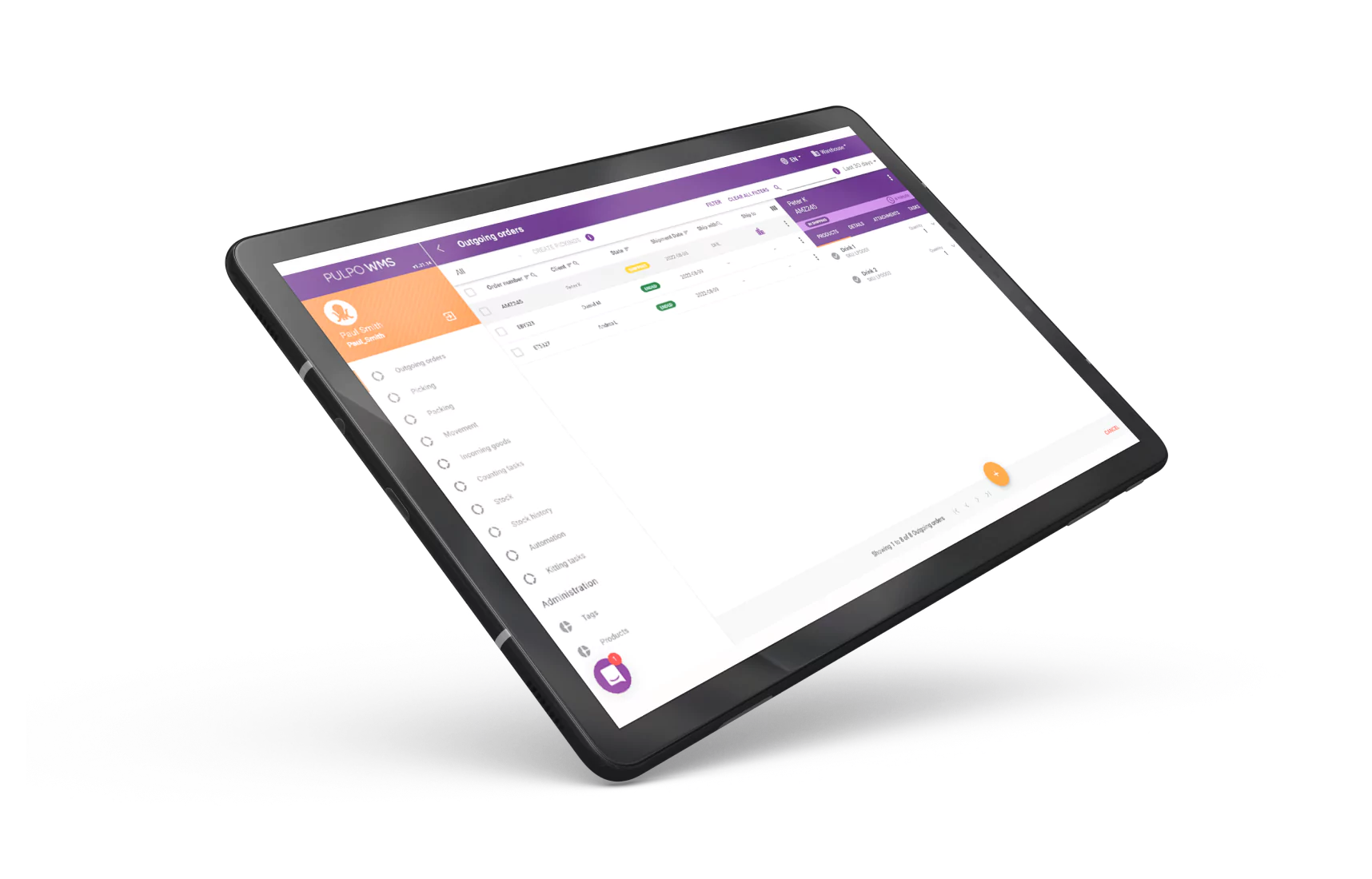 Some benefits that you can get after integrating your Magento 2 online store to PULPO WMS
Spot and cyclical inventory tasks plus optimized routes calculated at the moment of picking.
Automatic splitting of pickings, based on a variety of rules (zones, picker, product, order type, etc).
Different user profiles to ensure that the employee only receives tasks intended for him or her.
Alerts and individual checklists that can be displayed depending on product, supplier, order or customer to remind the employee of special cases or specific requirements.
Unlock your E-Commerce potential with Magento and PULPO WMS
Skyrocket your E-Commerce success
Jump aboard with PULPO WMS and witness your business reach dazzling heights, delighting customers and increasing sales like never before!