What You Should Know About Warehouse Software In 2023
What Makes a Modern Warehouse Management System (WMS)?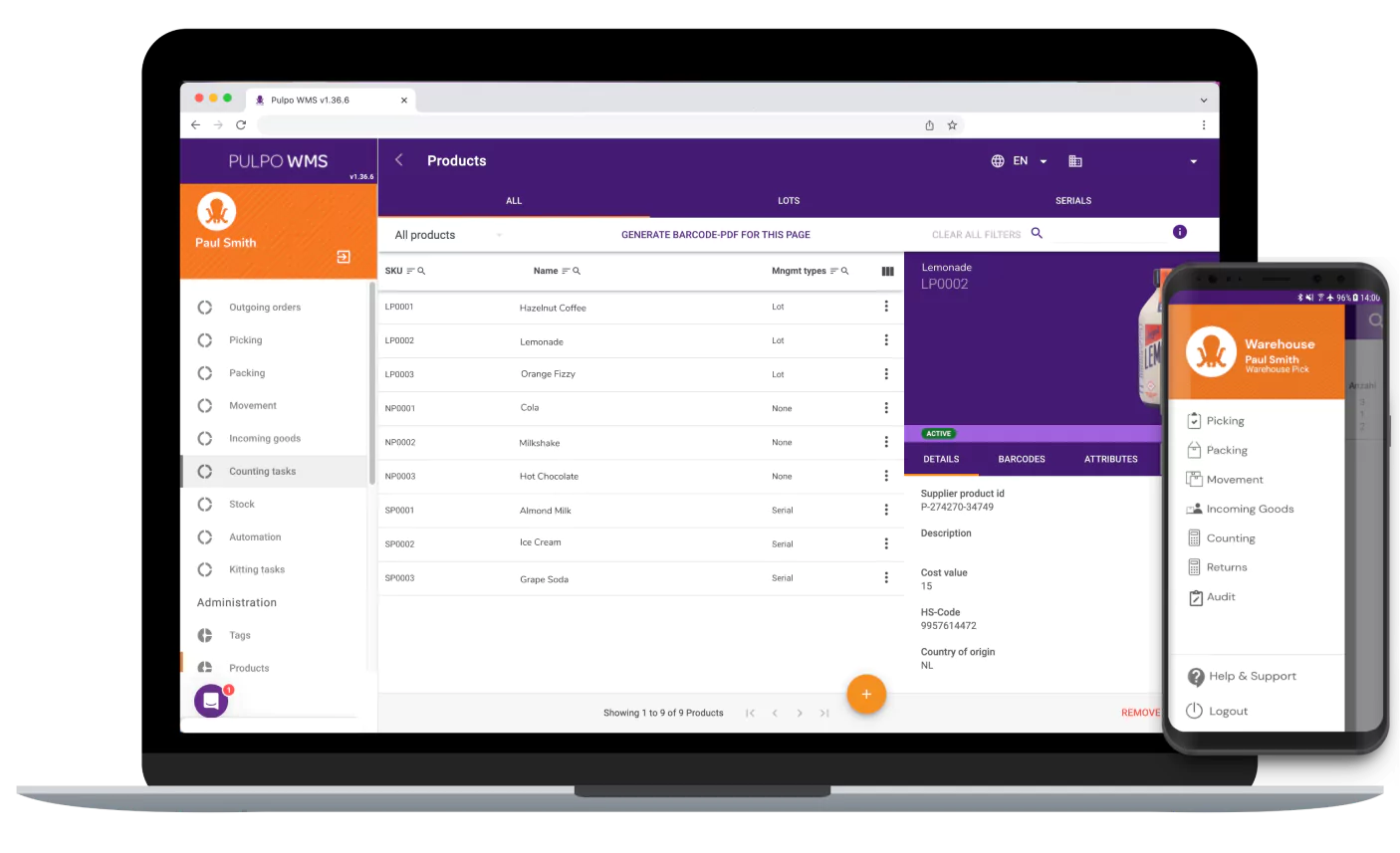 Learn what WMS is and what it means for your business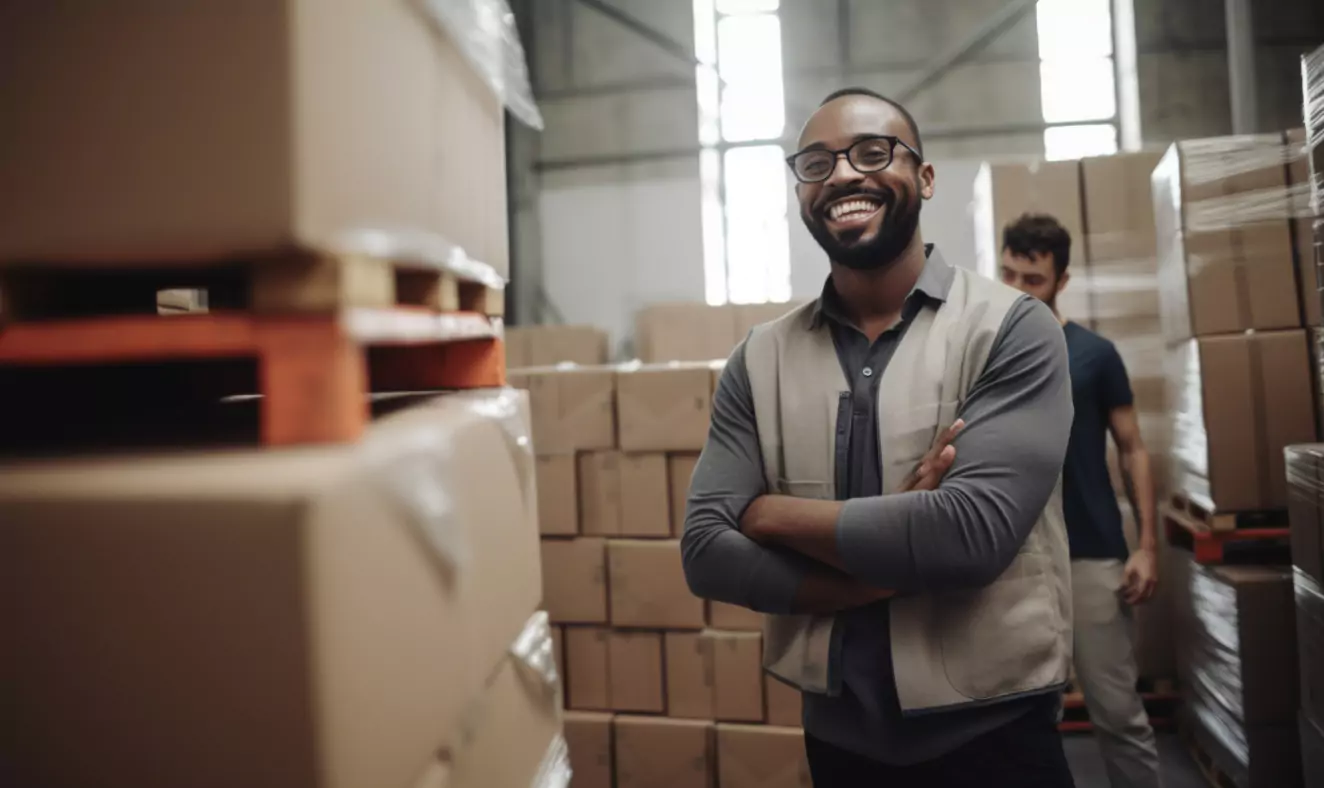 Incorrect warehouse management in combination with little or no process automation has a direct negative impact on the profitability of your company. With the PULPO Warehouse Management System (WMS) you create a digital twin of your warehouse and streamline your warehouse processes.
Warehouse Management System: Definition
A Warehouse Management System (WMS) is a smart software that optimizes operations within a warehouse, distribution, or fulfillment center. It manages tasks including incoming goods, storage allocation, inventory tracking, serial number and lot number tracking, best before date (BBD) management, order assignment, picking, packing, and shipping. Moreover, a moderns WMS integrates seamlessly with ERP and E-Commerce platforms, enhancing overall efficiency.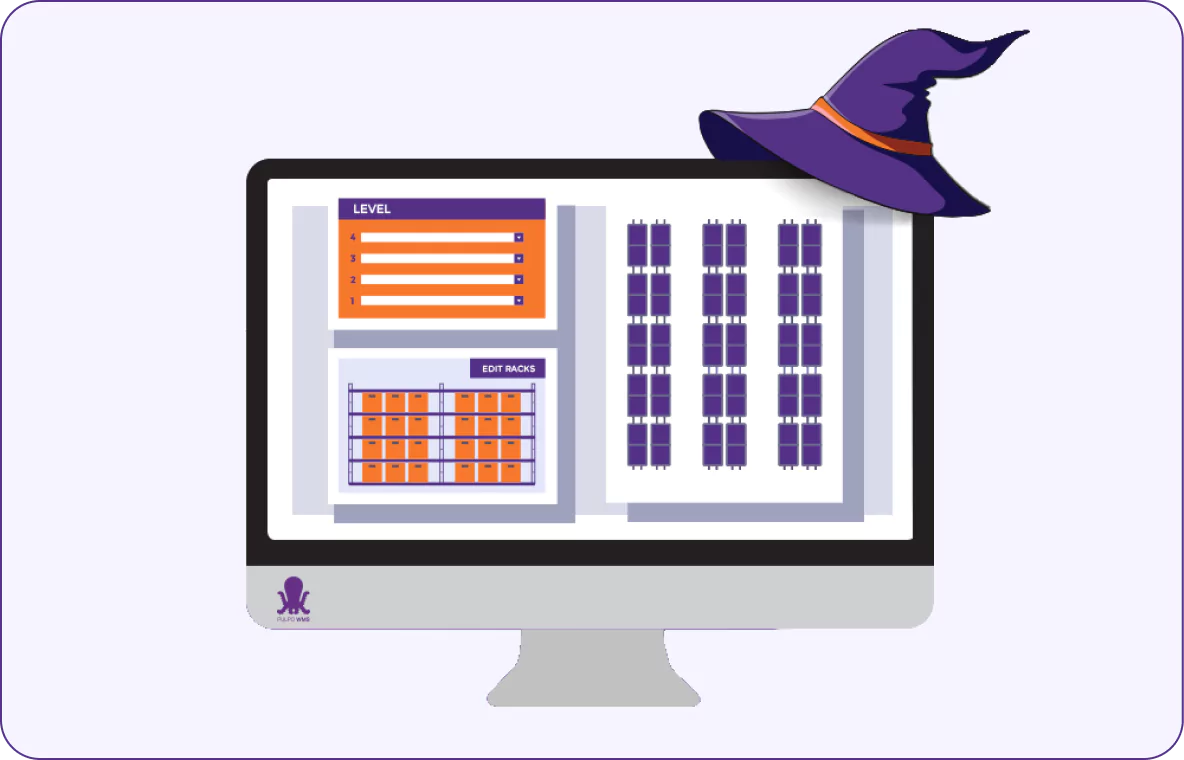 Digital Twin
With PULPO WMS you keep an eye on your complete inventory, for more planning reliability and satisfied customers. As the only warehouse management system provider, PULPO WMS enables you with a Warehouse Wizard to digitally map the warehouse with a couple of mouse-clicks, i.e. to create a real digital twin. All storage locations are automatically assigned a bin code and the warehouse layout is configured directly in the web browser.

Warehouse staff and managers always maintain a full overview of all warehouse management processes in the control center. Such an optimization of internal logistics could recently only be implemented by large corporations, which, in addition to IT specialists, also had the necessary budget for consulting and implementation of expensive WMS systems. PULPO WMS enables even SMEs to digitally map their warehouse at low cost.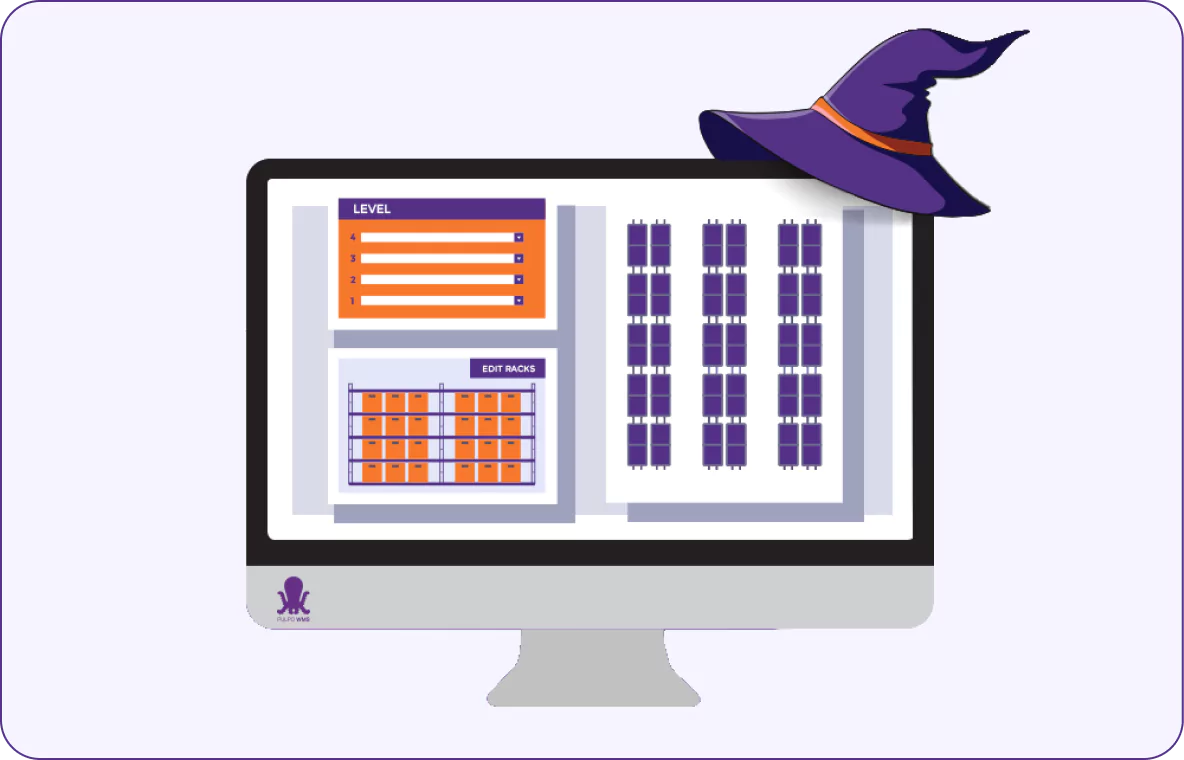 Digitalization is the key to success in warehouse logistics.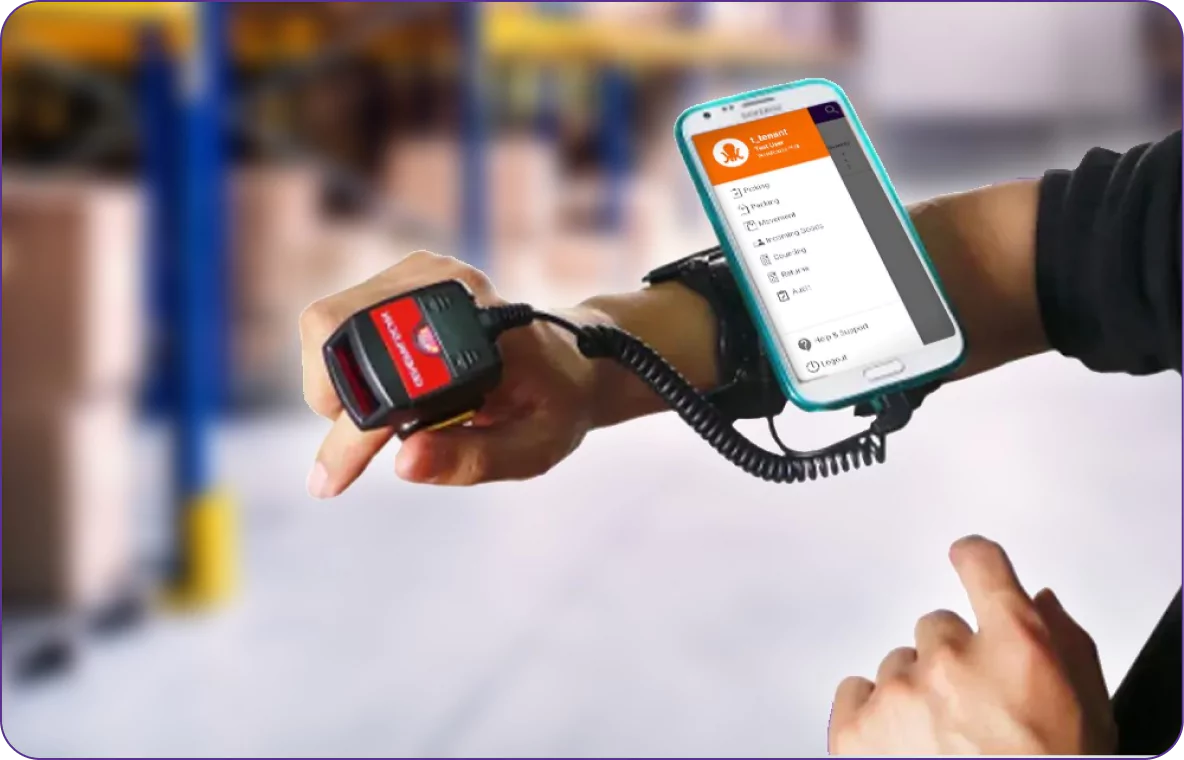 Fast Training Thanks to Android App
An Android app makes the use of an WMS system intuitive and accessible for everyone, so that the training time for warehouse management is also significantly reduced. Your employees receive an end device (e.g. an Android device) with an integrated barcode scanner. They can receive, pick, pack and ship goods with the Android app.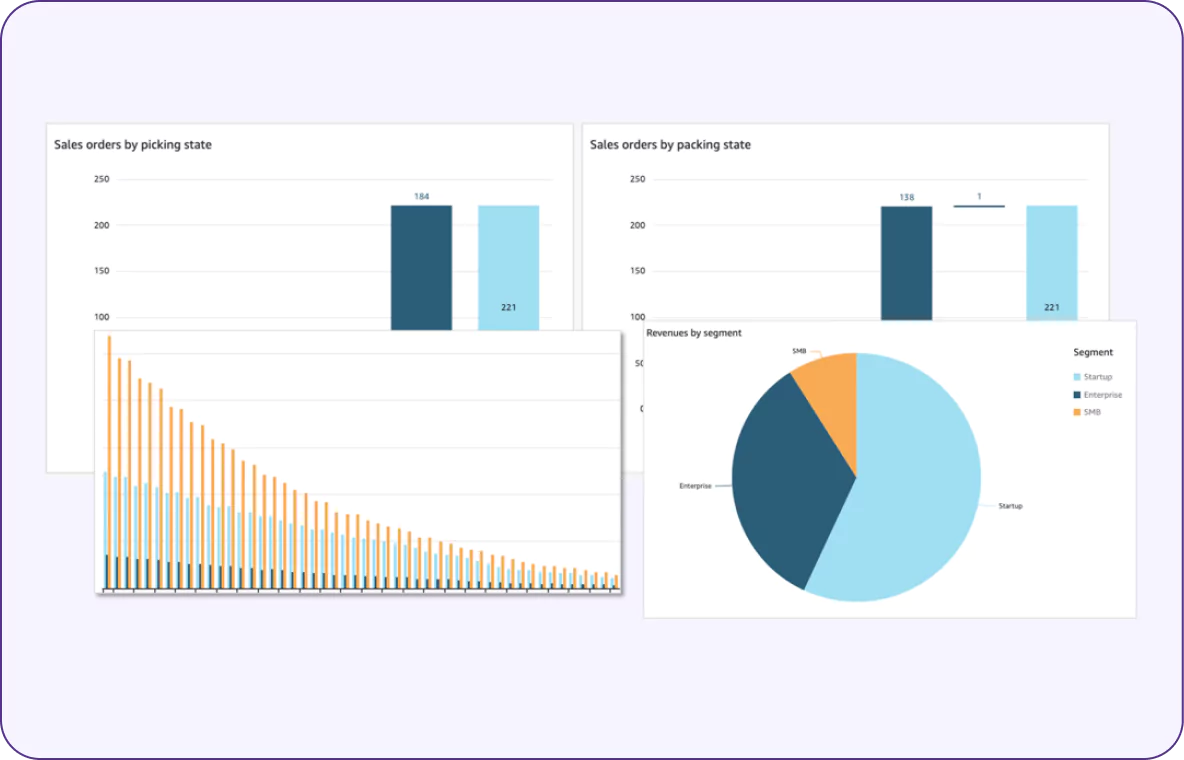 Inventory Transparency and Full Process Control
The WMS system creates full transparency in your warehouse. The software knows where the products are and in what quantity. Your employees are quickly and easily guided to the right storage location and the right product using the app.

In addition, the PULPO WMS Analytics Suite provides further valuable insights for warehouse optimization and business intelligence dashboards to make better decisions. PULPO WMS provides transparency in the warehouse and can be used for all processes, whether goods receipt, picking or shipping.

Through a modern API, the warehouse inventory is synchronized in real time. This means that you know at all times exactly what is in your warehouse and where. This not only saves a lot of time, but also reduces the error rate. Thus, you always have the current stock in view.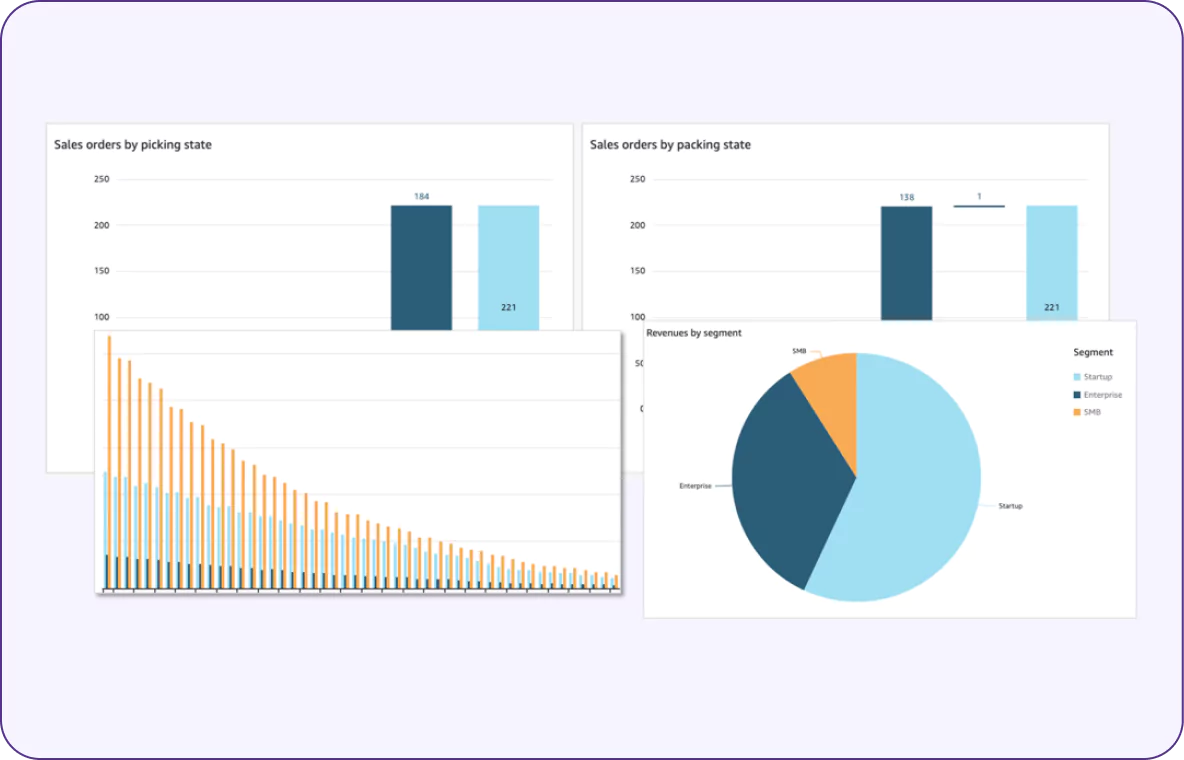 See for yourself how your ecommerce logistics can scale in our recorded demo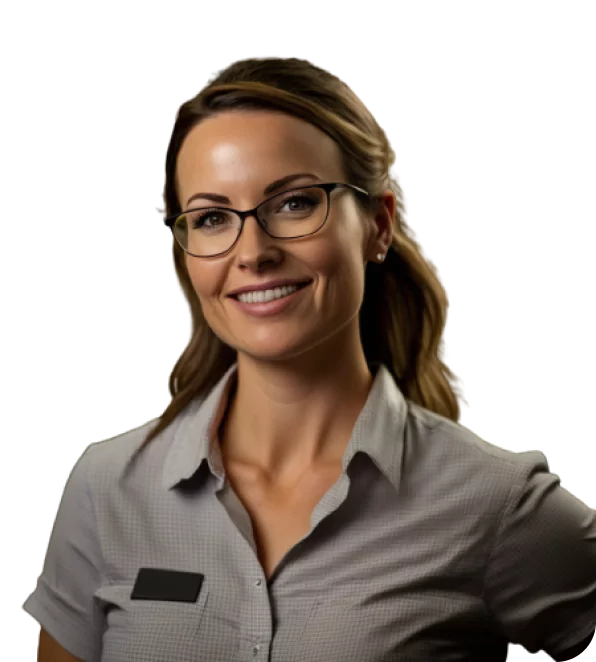 How to Compare WMS Providers
User Friendliness
Warehouse software should not be too complicated. Unfortunately, the market is overloaded with powerful but overly complicated solutions that make it difficult to train new employees. An intuitive, native Android app is the simplest solution here compared to browser apps to reduce the training time to a minimum.
Easy Integration Through a Modern, Open API
Integration is a key success factor these days when it comes to streamlining and automating your processes. You need to be able to connect your WMS to your existing ERP system or E-Commerce software like Shopify or Magento. Before choosing, check carefully whether the WMS is capable of doing this.
Hidden costs with
legacy providers
Cloud-based warehouse management systems offer cost advantages over on-premise solutions, including quick integration and cheaper monthly fees. Legacy systems can come with expensive hardware and consulting costs. SaaS-based solutions allow for updates across all devices.
These are the advantages of modern WMS' in 2023
✅ You can change your ERP or store system and keep the WMS
✅ Cloud infrastructure is managed by the provider
✅ Streamlined processes, satisfied customers, higher margins
✅ More transparency in all warehouse processes
✅ Easy operation thanks to intuitive smartphone app
✅ Shorter training period for new employees
✅ A modern, open API ensures greater flexibility
✅ Easy setup and management of the WMS
✅ Send more orders in less time
If you want to learn how to save costs in the warehouse
and at the same time ship more orders,
our warehouse management experts will be happy to advise you.